Data Visualization: My Son's Nap Lengths in His Infant Daycare Class
I thought it would be cool to parse all the daily KidReports emails I've gotten from my son's first year in daycare before he aged out to the toddler class. These reports have really detailed nap data down to the minute, so it lent itself well to a stacked bar chart.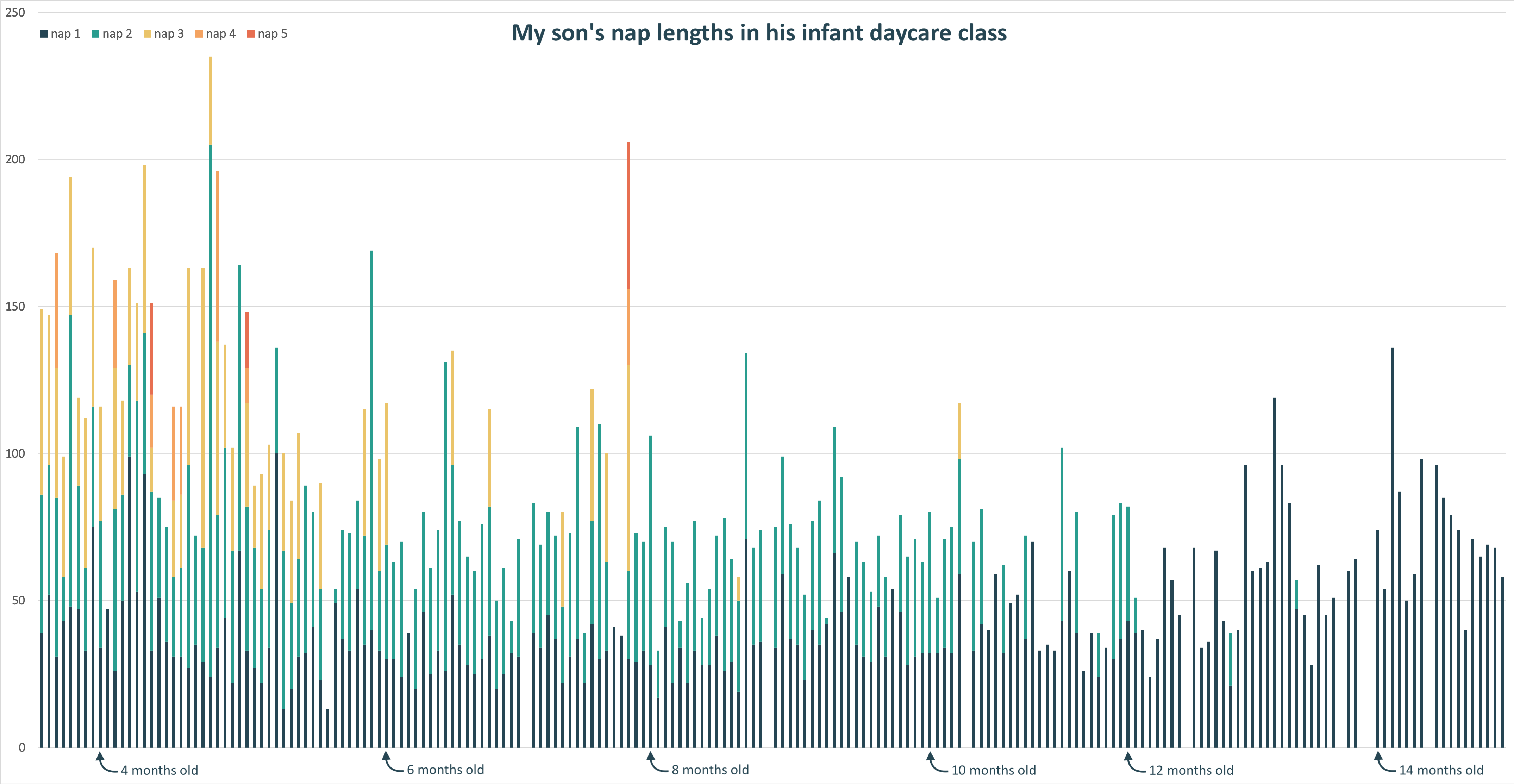 It's wild how much the really young babies sleep. I forgot how many naps a day they take! Also, the toddler classroom only has one nap a day, and it looks like his teachers did a good job of preparing him for that transition.